Being that the current generation of consoles are now well underway; now would be an opportune time to judge the consoles based on their performance and abilities shown thus far. The PlayStation 4, Xbox ONE, and Nintendo Wii U all have their potential ups and downs varying from machine to machine. The experience will be different for each person. This article will go over a few pros and cons of some of the current generation consoles and conclude whether or not they are worth getting.
Nintendo Wii U
The Wii U has had an incredibly shaky start to its life cycle, with low sales and a lack of 3rd party support for the platform. With the Wii U, Nintendo is continuing its trend of setting itself aside from the competition through unique innovations in the control scheme. Not only does the console improve upon its predecessors motion controls, it adds a tablet-esque controller that could possibly make for some interesting game innovations. Nintendo also continues to release its usual round of games exclusively on its console.
However, they have been rather slow in that regard and only now are finally getting around to releasing what are going to be the biggest hooks into the console (for example, new Smash Bros, and Mario Kart 8). Nintendo also really needs to release a new franchise with this console for it to gain any ground. I feel like many people are getting tired of seeing the same characters over and over again and a new franchise would definitely generate demand for the Wii U. When it comes to hardware the Wii U is the weakest of the big three consoles therefore the graphics may not be as good as its two main competitors. The Wii U is a very balanced console; it is the cheaper of three priced at $299. The variety of games currently available make it great for the solo player and the family environment along with some new releases that are sure to only improve the quality of the console.
Sony PlayStation 4
Sony's sequel to the PlayStation 3, creatively called the PlayStation 4, came out running fast out of the gates when it was released last November with near record setting sales. The PS4 is a well-built system that if it is anything like its predecessor, the PS3, would promise a wide variety of games from different genres. Not much has changed in terms of controls except that the controller now has a very unnecessary touch pad in its center displacing the start and select buttons to awkward position. Sony is definitely trying to expand its selections of games even further by adding more family friendly games such as Knack or Minecraft.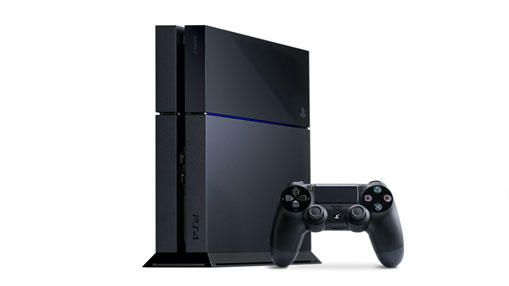 The PS4 is trying to get with the trend of "shared gaming" where one person can view another players gameplay footage, it has a feature that allows players to record and upload footage to the internet making. This allows for gamers to be able to view gameplay of another player playing a game they may want to purchase in order to see if they like what they see. The PS4 currently dons the best hardware out of the "Big Three" and its games can run at 60 fps (frames per second) 1080p resolution ensuring a smooth and clean experience. The PS4 in my opinion currently boasts the most potential of the current generation consoles and the $400 price doesn't hurt either.
Microsoft Xbox ONE
Throughout all the media attention it got and all the blunders at the announcement, I felt Microsoft was not ready for this generation yet. The focus of the Xbox One is being a Multimedia platform allowing multiple services to be used through it, and it does this job fairly well. However as a gaming platform it falls a little short of the competition. With most of its release games featuring micro transactions to it higher price ($499), the development of this console feels rushed in order just to compete. I felt that the One could have been held back a year in order for it to come out with a little bit more of a punch with its starting lineups of games. It's not all bad though because the one has a lot of potential with its upcoming releases that may smooth things over in its game department. The Xbox One does not sport the best hardware but it is still enough to make games look really impressive.
In conclusion I feel that all three consoles have yet to show their entire hands and that leaves a lot of potential for them. My recommendation would be to buy the console that best fulfills your desires, functionally and with its games, and go for that one. Personally I would go for a PlayStation 4 because of its higher computing power at the lower price point but that's just my opinion.
Editor's Note: RealGamerNewZ has moved web servers, some older posts can no longer be commented on and have been preserved without their images. Thank you for your understanding in this matter. This article was written by Nestor Laszyn on 20140209 and was last modified on 20140209 .