Telltale has recently revealed on their website blog that Jack from the Jack and the Beanstalk fairy tale, will be featured in episode 2 of their episodic game series The Wolf Among Us. Seen in the pic below chatting it up with main protagonist Bigby Wolf, Jack is said to be a "sharp-tongued rogue' who is a staple character in the comic series since the first issue. Being such a fan favorite has earned this character his own spinoff series, Jack of Fables.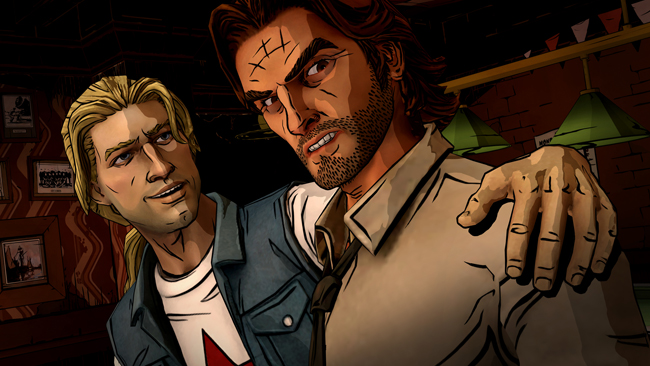 A second screenshot was also teased, this one shows Bigby confronting a mysterious character inside a seedy nightclub called 'Pudding and Pie'.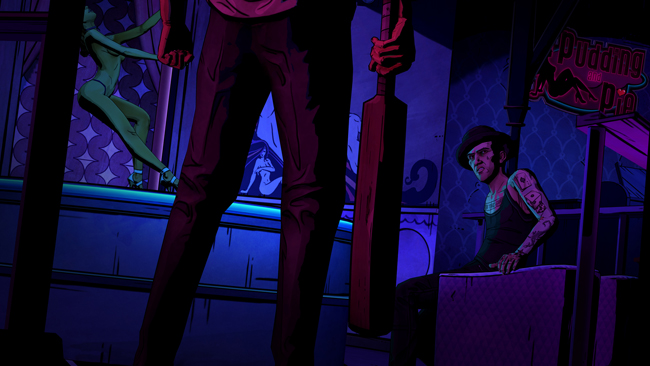 After playing episode one of The Wolf Among Us and loving it (and awarding it a 9), I've been eagerly anticipating the second. The inclusion of Jack and this mystery man has only heightened my anticipation. Having never read the Fables comics, I'm intrigued to see just what makes Jack so popular.
Telltale has yet to announce a release date for episode 2 titled 'Smoke and Mirrors' but has stated that they will have an update on it very soon after the holidays. I personally suspect a January release and if I'm right, then what better way to ring in the new year than by "being big and being bad".
Editor's Note: RealGamerNewZ has moved web servers, some older posts can no longer be commented on and have been preserved without their images. Thank you for your understanding in this matter. This article was written by Jermain Jackson on 20131207 and was last modified on 20131207 .